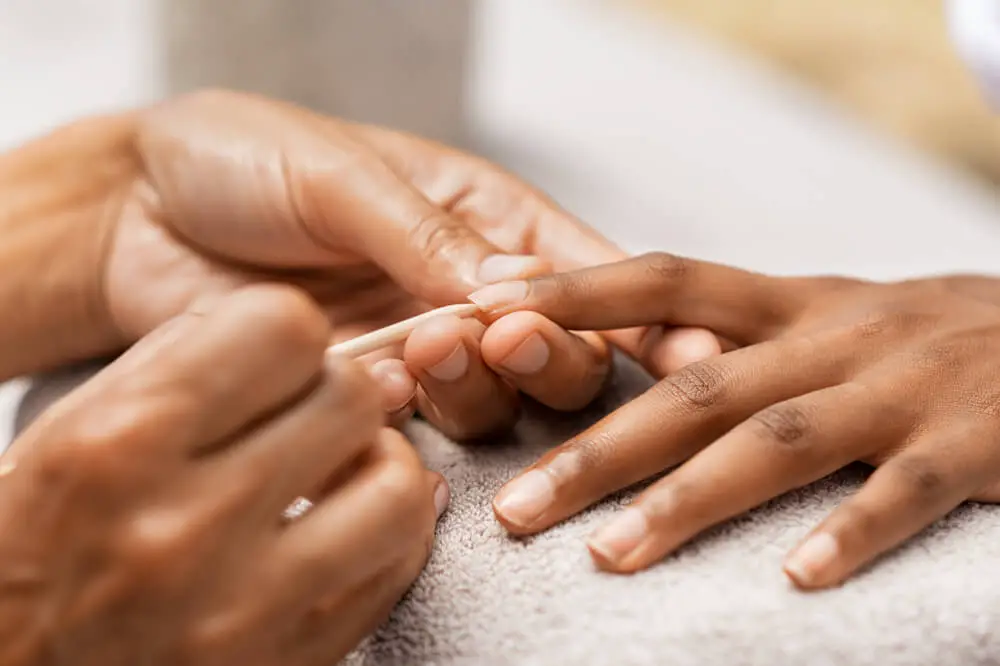 I am back with another juicy topic as this is a major frequently asked question. Acrylic nails lifting is one of the most common issues with fixing acrylics
Lifting is when your acrylic nails starts separating from your natural nails. Acrylic nails lift for a lot of reasons so let's dive right into it:
Over filling damages, the nail bed making it weak, thin and more fragile so it does not adhere properly to your acrylic nails.
Wrong ratio of the acrylic powder to the monomer liquid. It is important to know your liquid to powder ratio to avoid your acrylic nails from lifting.
They were not properly prepped, it is important to know that filing and buffing your natural nails help to provide a smooth surface for the application of your acrylic nails. Cleaning your nails dry also help to dehydrate nails for a much better seamless application.
Over using and under using nail primer. The adequate amount of primmer applied on your finger nails is essential as primers help to remove natural oil found on your nail bed and they also act as a protective layer to your natural nails before the nail extension is applied.
Applying acrylic nails really close to the cuticle can cause lifting.
Improper use of your nails like using it to open a can of soda and heavy lifting can cause lifting. Are you using products that contains chemicals like glass cleaners as this can weaken the acrylic nails causing your acrylic nails to lift.
Refilling your nails later than three weeks after getting a new set, I recommend booking an appointment to refill your nails frequently as unfilled nails longer than a month can lift and I mean lift with your natural nails.
Low quality acrylic nail products can be a cause of lifting. Make sure you use a well-known named brand for your acrylic powder, liquid monomer, dehydrator, nail primer and nail brushes.
Untrained nail technicians will not create a long lasting acrylic nails. Ensure your nail technician is trained, a professional and to be extra make sure he or she is certified.
Acrylic nails will lift if your natural nails are short and your acrylic nails are extra-long. They will also lift if your nail beds are thin and your acrylic nails are long.
Be sure to let acrylic nails to be fully dried and hard before filling finally.
If most of your nails are lifting on the hand you use the most then they are lifting because of regular wear and tear.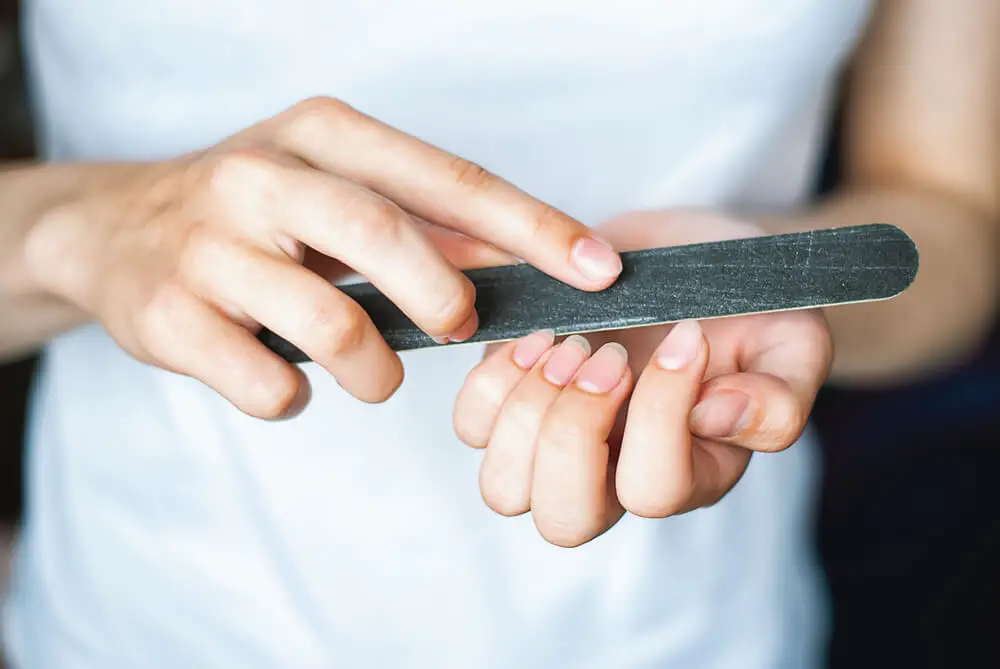 You can know the cause of lifting by the location of the lifting, here is how it goes:
If the lifting occurs at the cuticle, then it is due to improper prep of your nails.
Lifting from the edges is also caused by improper prep of nails or an overly dry natural nails underneath the acrylic nails.
If it is happening from the sides that means your nail technician got the liquid to powder ratio wrong.
You can prevent lifting by not:
Using your acrylic nails as tools.
By not wearing them for a long period of time.
By opting for shorter acrylic nails.
By not putting them through too much stress.
What to Do With Your Lifted Acrylic Nails?
If the lifting is small do not do anything as you might make things worse but if the lifting is a lot, make sure you visit your nail technician so that the acrylic nails can be replaced.
Can You Get A Refill If Your Nails Have Lifted?
Yes, you can only if the lifting is small, if it is a big one I will advise you to take them off completely.
Conclusion
In conclusion, acrylic nails lift for many reasons so remember you wear acrylic nails for fashion and to beautify your hands and finger nails not to be used as tools.
So you must learn how to use them properly and carefully to avoid lifting so they can last longer.
That is all for today I hope you have learnt something.
Now can you tell the reasons why your acrylic nails are lifting?
Tell me all about it in the comment section.
Please do take care of your acrylic nails as lifting can give room for bacteria and nail infections.