Topcoat nail polish is the finishing touch for any pedicure or manicure session. The best description is that it's a type of clear nail polish that seals and protects the other layers of nail polish already sitting on your natural nails.
DIY beauty lovers, cosmetologists, and nail technicians apply the top coat last. The topcoat makes nails glossy and pretty, but more importantly, it delays chipping and fading.
If you want a simple way to add shine and glamor to your nails, your collection is incomplete without topcoat nail polish.
Topcoat nail polish is a game-changer for your manicure routine. So, if you're also asking the popular question, "What can I use for top coat nail polish?" you have many options.
This blog post will explore them one after the other. Let's dive in. 
What Can I Use for Top Coat Nail Polish?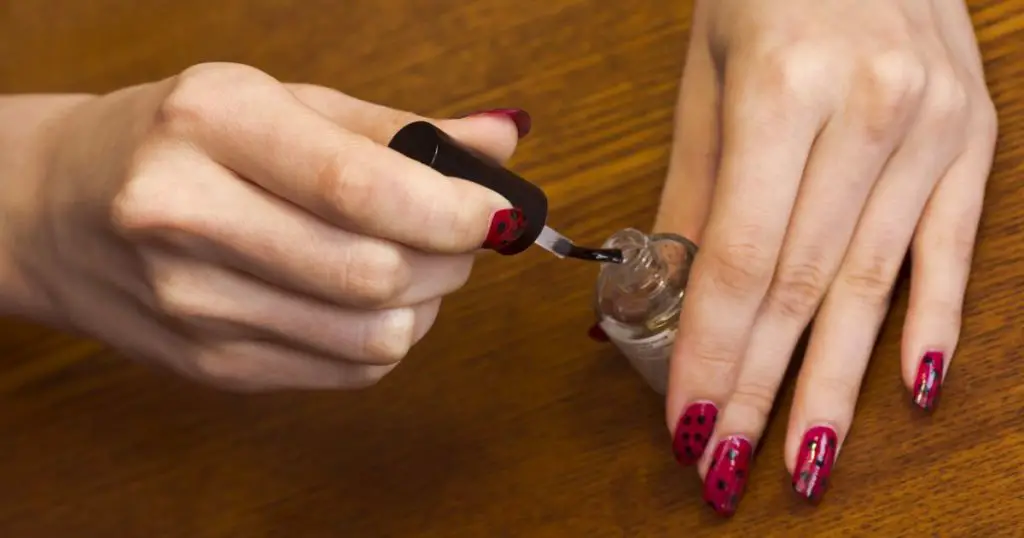 Top coat nail polish may be the missing touch from your DIY mani and pedi. There is nothing more infuriating than spending some time giving your fingernails and toenails a beautiful makeover, only for the beautiful shine to disappear after a few days. 
For some, the problem is smearing or smudging after applying the nail polish coats. If you don't apply a topcoat, it may also start chipping after some days.
Thankfully, there are many options for long-lasting, colored polish with less hassle.
DIY Gel Nails 
Gel nail polishes are popular among DIY beauty enthusiasts. They are even more acclaimed in cosmetology and nail tech shops. Do you know why?
They last long!
The wet nail polish needs UV radiation (you'll use a UV lamp) to cure the polish. However, that's the height of the work done. Your nails will easily last up to two weeks without chipping or peeling afterward.
If you don't have time to touch up your nails often or want a longer-lasting manicure, try a gel topcoat for a flawless application.
Gel top coats provide the perfect finishing touch. They give off a glossy shine, making your nails look perfect and eye-catching. Gel top coats are applied over regular nail polish or gel nail polish for a layer of protection.
You can use any nail art design with them.
Drying with a UV lamp sets the polish and creates a harder and more durable finish. The gel topcoat is thicker than regular nail polish because of the gel-like formula.
Luckily, it can also seal in the color of your manicure. Now, your nail color can stay vibrant with a chip-resistant finish for longer.
Gel top coats have the prettiest nail colors and finishes. There are glossy, shimmery, and matte finishes. There are also diverse shades, from light pinks to bold reds and purples. 
You'll find one of your favorite colors to give your nails the perfect look. Apply a topcoat for a brilliant shine to top off your beautiful gel mani. 
Pro-Tip: Protect your nails by applying a base coat first. This gives them a bubble-free finish and guarantees that the manicure lasts longer. 
Quick-Dry Nail Top Coat
If you're in a rush, try quick-dry drops. These drops are designed to speed up the drying process of your nail polish. They dry in less than a minute. They also help protect your nails from smudging and chipping. 
Put some drops on your nails after painting, and they'll dry quickly. When applying a quick-dry top coat, start with a thin layer of the product. Allow the drops to sit for a few seconds, and then gently remove the leftovers with a tissue. 
This ensures the product distributes evenly and doesn't leave a residue. For best results, use a high-quality, quick-dry nail top coat. Buy one designed specifically for manicures and made with ingredients that won't dry out your nails or irritate your skin. 
When using quick dry drops, do it in a well-ventilated area. This prevents the product from evaporating too quickly. 
Pro Tip: Keep the cap tightly closed on the bottle of quick dry drops. This prevents the product from evaporating and ensures the product is as effective as possible.
Matte Top Coat
A matte topcoat provides a more subtle and unique matte finish. They make your nails velvety. 
Matte topcoats also prolong the life of your manicure because chips and wear are less evident than glossy finishes.
Matte topcoat gives your nails a smooth, flat, and non-reflective or non-shiny finish. 
Nail Wraps
If you don't have excellent DIY mani and pedi skills or don't have the time to wait for the polish to dry, nail wraps are an alternative to traditional nail polish. 
You can apply the pre-designed wraps to your nails in just a few minutes, and they can last for up to two weeks. They have various designs and colors to suit your style. 
Buffing
Buffing your nails is an excellent alternative if you want to rock your natural nails. 
It smooths out ridges and imperfections and gives them a glossy, healthy look without any added polish. 
Buffing also promotes healthy nail growth by stimulating circulation to the nail bed.
Perks of Top Coat Nail Polish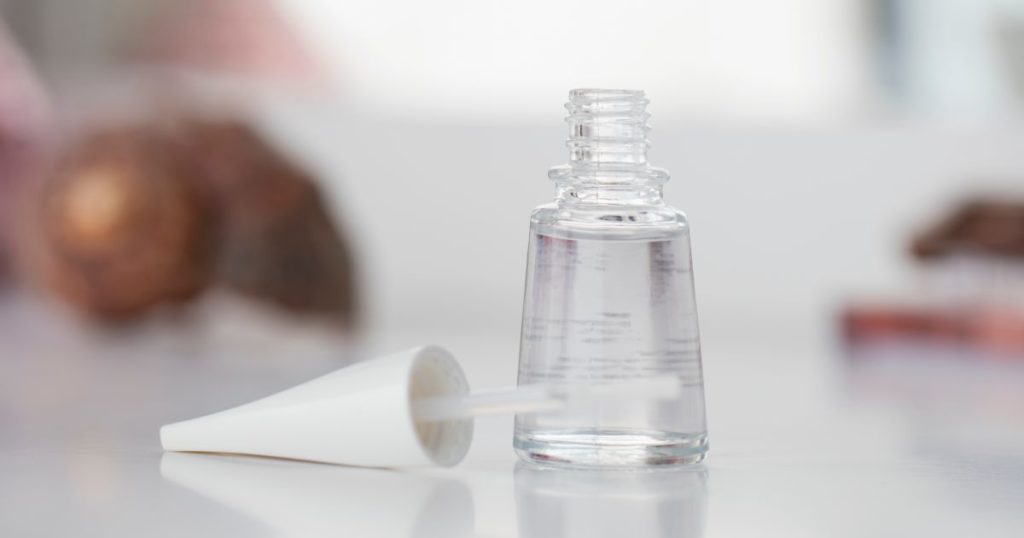 The benefits of using topcoat nail polish are many. Let's explore a few of them:
It Adds a Shiny Characteristic 
Using a topcoat nail polish adds a beautiful shine to your nails. The transparent formula gives your nails a glossy finish, making them look healthy and polished. 
Whether you prefer a natural or bold nail look, topcoat polish is an excellent way to enhance the overall appearance of your nails.
It Makes Your Nail Polish Last Longer 
Topcoat nail polish also extends the life of your manicure. Applying a topcoat on top of your regular nail polish creates a barrier that protects the color from chipping and fading. 
So, you can go longer without touching up your nails or redoing your entire manicure.
You Can Use it Alone 
You can use topcoat nail polish if you need to do your nails urgently and don't have time for a full manicure. It creates a natural look. 
The clear formula adds shine and gloss to your nails, making them look healthy and well-maintained. 
Besides, it's an excellent option for those who don't want to wear colored nail polish but still want their nails to look their best.
It Dries Faster
One of the most frustrating things about doing your nails is waiting for them to dry. 
If you use topcoat nail polish, you won't have to wait for it to dry. Topcoat dries faster, so you can return to your daily responsibilities without wasting time.
Conclusion 
I'm sure you're no longer asking, "What can I use for top coat nail polish?" Every nail polish collection must include a top coat and a base coat. 
You also know its benefits, so enjoy this game-changer for your manicure routine!