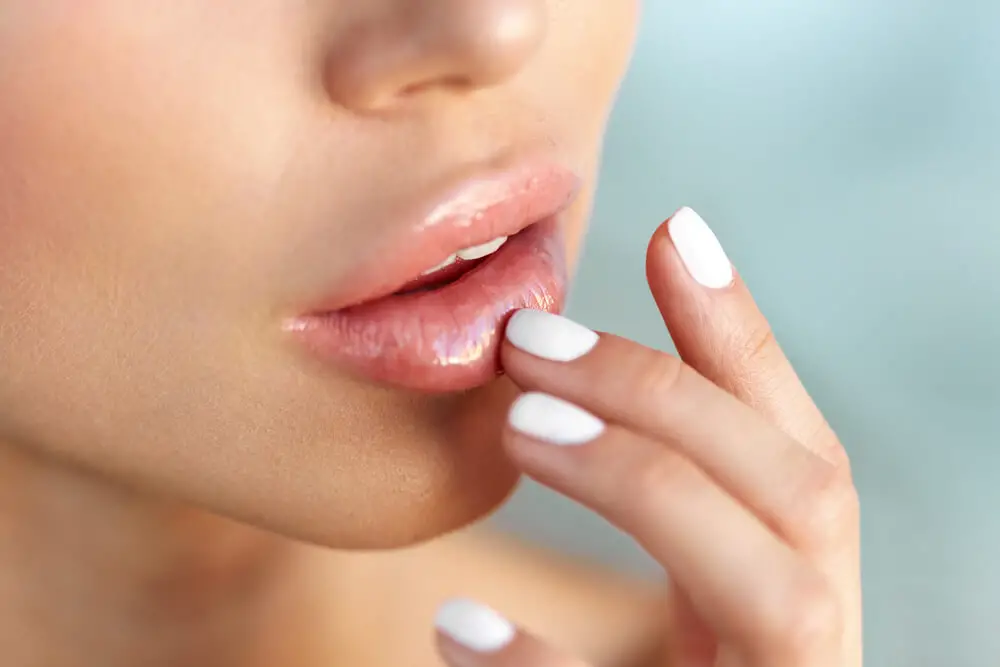 White acrylic nails are timeless, elegant, classy, neat and effortless.
If you are observant you will notice that white toe nails have been trending for up to five years and it does not look like it is going out of trend anytime soon.
But white acrylic nails are hard to maintain as white naturally attracts dirt, making white acrylic nails very hard to maintain as they are quick to change colour.
A discoloured or dull nail could be ugly and not attractive and presentable so in this blogpost I will be showing you how to clean white acrylic nails keeping them fresh as new.
White acrylic nails soak up any colour of any substance they come in contact with.
The discoloration is always different depending on the colour of the substance it comes in contact with.
It is advisable to use darker nail colour for your acrylic nails if you do not have the time to maintain a white acrylic nails, in as much as darker acrylic nails also absorb the colour of substances they come in contact with, it is not as visible as it will be with lighter colours such as a white acrylic nail.
Do you want to save yourself a trip to the nail salon?
If yes keep reading this blog post as I have some tips and tricks on how to clean and maintain your white acrylic nails for different type of stains.
Maintain Your White Acrylic Nails By Doing The Following
Soak your finger nails into warm water.
When you are done with soaking your nails, dry your finger nails with a soft and clean towels.
Moisturize your hands with any hand cream of your chosen or cuticle oil.
Apply a thin coat of clear nail polish or any suitable top coat to prevent your finger nails from chipping. This also prevents the colour to get in direct contact with your white acrylic nails.
Repeat this process every day to keep your white acrylic nails white and clean.
Also remember to wear gloves when doing house chores that requires water and chemicals.
When you have white acrylic nails on, avoid eating with your hands as food can stain your white nails and over here it is please don't stain my white for us.
Also cooking with your white acrylic nails can cause stain so you either eat out when you have white acrylic nails (I know you will love that) or you wear gloves or any personal protective equipment to protect your nails from getting stained whilst cooking.
Scrub your nails with a nail brush and soap at least once a week to remove all stains your white acrylic nails must have accumulated over the week.
Keep a good personal hygiene by washing your hands frequently. Pay attention to your finger nails when washing your hands frequently throughout the day and also ensure you sanitize your hands.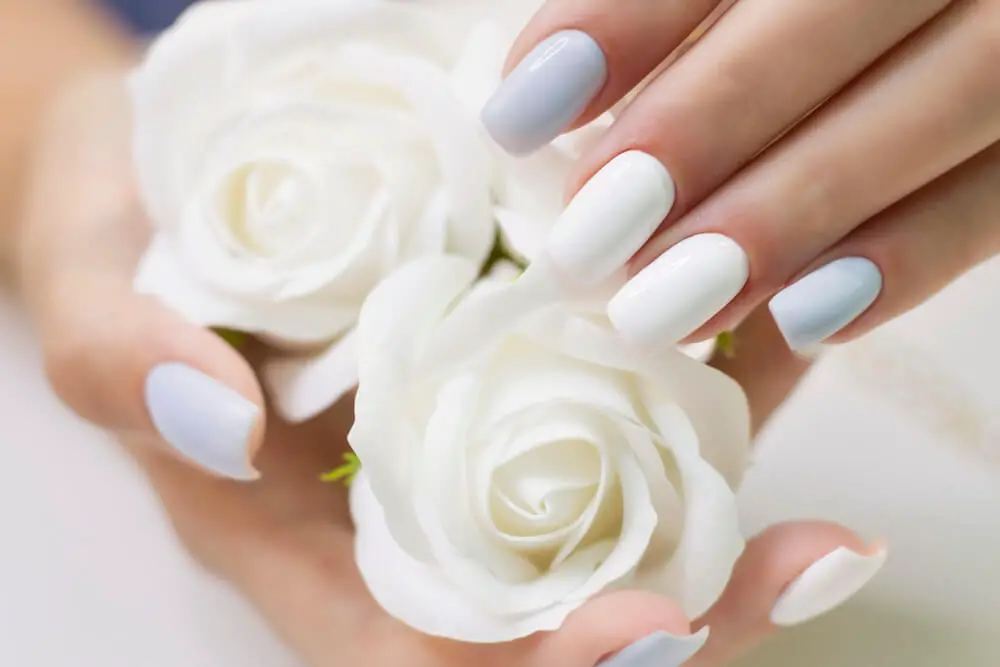 Clean Pen Marks From A White Acrylic Nails By
Putting some alcohol on cotton pad and then swipe on the pen stain, keep swiping until the stain comes off.
Clean Hair Dye From White Acrylic Nails By Doing The Following
Put some alcohol on cotton pad and then swipe on the hair dyes stain.
Apply hair spray directly on the hair dye stain until stain disappears.
How To Clean Other Stains From A White Acrylic Nails
Soak your stained nails in lemon juice.
You can rub potatoes on your stained nails.
Buffing your nails slightly will help lift and eventually remove the stains. Apply a layer of top coat after buffing. It is advisable to use high grit buffer, 220 or higher.
Use apple cider vinegar to clean stained finger nails.
Make a mixture of salt and olive oil, then rub mixture on stained finger nails.
You can also use baking soda. To clean stain off your white acrylic nails.
Use hydrogen peroxide as hydrogen peroxide acts as a whitening agent.
You can also use shaving cream to clean off stains from a white acrylic nails as they contain some substance that can act as a bleaching agent.
Hand sanitizer can also be used to clean stains from white acrylic as they contain alcohol in them.
Soak cotton pads in coconut oil or castor oil and then apply unto stain.
Whitening toothpaste can be used to remove stubborn stains.
You do a lot with your finger nails making it easy for dirt and germs to hide underneath your white acrylic. For the purpose of looking cute and clean at the same time I will be sharing dome steps on how to keep the underneath of your finger nails clean.
Cleaning The Underneath Of Your White Acrylic Nails In The Following Steps
Use a clean object with an angle (for example a cuticle stick or an orange stick) to remove the dirt you can physically see from underneath your finger nails.
Get soap and water underneath your finger nails, for easy accessibility, use a nail brush to wash off dirt from the hard to reach areas underneath your finger nails.
Use a whitening tooth paste or lemon to scrub the underneath of your finger nails to restore the whiteness. Then rinse.
Dry your hands thoroughly after being washed to reduces your chances of getting nail infection.
Moisturise your hands and focus on the underneath of your finger nails to give them the moisture and nutrient they need.
Repeat this process at least once every week or when you notice the underneath of your finger nails are dirty.
Conclusion
By way of conclusion, if with all the suggestions above, the stain refuses to clean off from your white acrylic nails then it is time to visit your nail technicians as he or she might have a solution to help clean the stain if not it might be time for you to get a new set.
I hope these tips and tricks have been helpful, please let me know if and when you try these techniques and if they worked or not in the comment section.