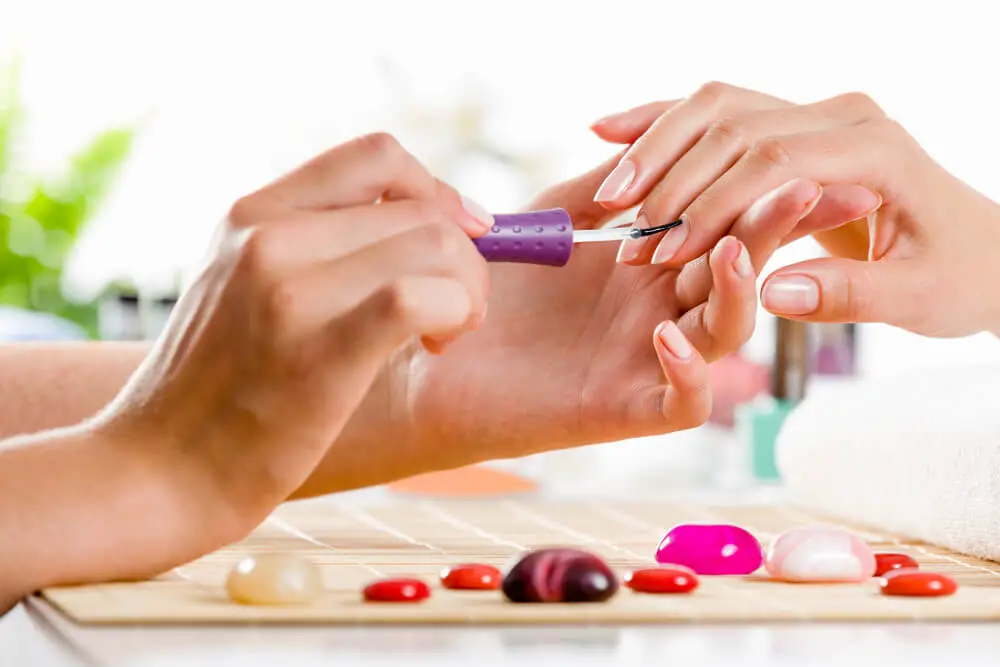 An acrylic full set is the whole process of apply completely new tips or nail extension to your finger nails, it is very time consuming.
You should get a new set of acrylic nails every three months ideally because the nail glue used to fix the nails would have lost its strength especially if your acrylic nails has been refilled over and over again.
How to Get an Acrylic New Set
You can get a new full set of acrylic nails in the following steps:
Prep, trim and clean, file and buff your natural nails.
Apply nail primer.
Find the right size tips for each of your nails.
Once you have found the right size for each nails, apply nails glue on them and stick all tips on each nails. Hold it down to allow the nail glue dry.
Pour your liquid monomer in an acrylic dish and power your acrylic powder in a separate dish.
Dip your acrylic brush into the liquid monomer, remove excess liquid by brushing it against the liquid dish, after that dip the wet brush into the acrylic powder and ensure you make small ball-like shape.
Apply the acrylic mixture on your nails, start from the bottom of your nails and move it till you get to the tip of your nails.
Spread it quickly so that your natural nails blends with the acrylic nails smoothly.
Coat your nails again with the acrylic powder mixture.
Repeat that process for all ten finger nails.
Wipe your acrylic brush on a paper towel after every stroke.
Let the acrylic nails dry for about ten minutes.
After ten minutes touch it to see if it dried. You will know when it is dried by touching it.
Reshape the acrylic nails by filing it. Also use a buffer to make the surface smooth.
Paint your acrylic nails to your desired colour.
Allow it to dry.
Each individual is different, and we all do different activities with our nails, we maintain them differently so it is difficult to say how often should you get a new set of acrylic nails.
A new set is recommended when there is space between your natural nails and acrylic nails or when your acrylic nails come off on its own.
Also getting a new full set of acrylic nails is expensive so it makes sense for you not to be getting a new set of acrylic nails frequently.
The longevity of your acrylic nails is dependent on the following things:
How prepped your natural nails were. For your nails to the prepped properly, you need to have done, the cuticles and the areas surrounding it, filled and buffed your natural nails, your natural nails need to be wiped clean before application of acrylic powder. When your natural nails are prepared properly, acrylic powder will adhere to it very well.
Use a nail dehydrator and a nail primer to prevent your acrylic nails from lifting easily and quickly making them long lasting. Nail dehydrator removes every moisture and oil on your nail bed whilst nail primer primes your nail bed.
Use a base coat to form a protective layer between your natural nails and your artificial nails.
Avoid putting stress on your acrylic nails. For example, do not use acrylic nails to type instead use the pad of your fingers to do the typing.
Avoid exposing your acrylic nails to harsh conditions. For example, activities like cleaning and washing plates, hot bathes, exposure to chlorinated water, gardening, cooking and even eating with your hands can shorten the life span of your acrylic nails.
Go for frequent fillings, once your acrylic nails start giving a gap from your natural nails that is your cue to go get your acrylic nails filled.
Keep your nails healthy and moisturized.
Drink plenty water.
Use quality products.
Use top coat on your acrylic nails to protect your acrylic nails from scratching and also to give it a glossy finish.
Have longer natural nails, acrylic nails find it difficult to lift when your natural nails are longer.
Fix shorter acrylic nails, they last longer.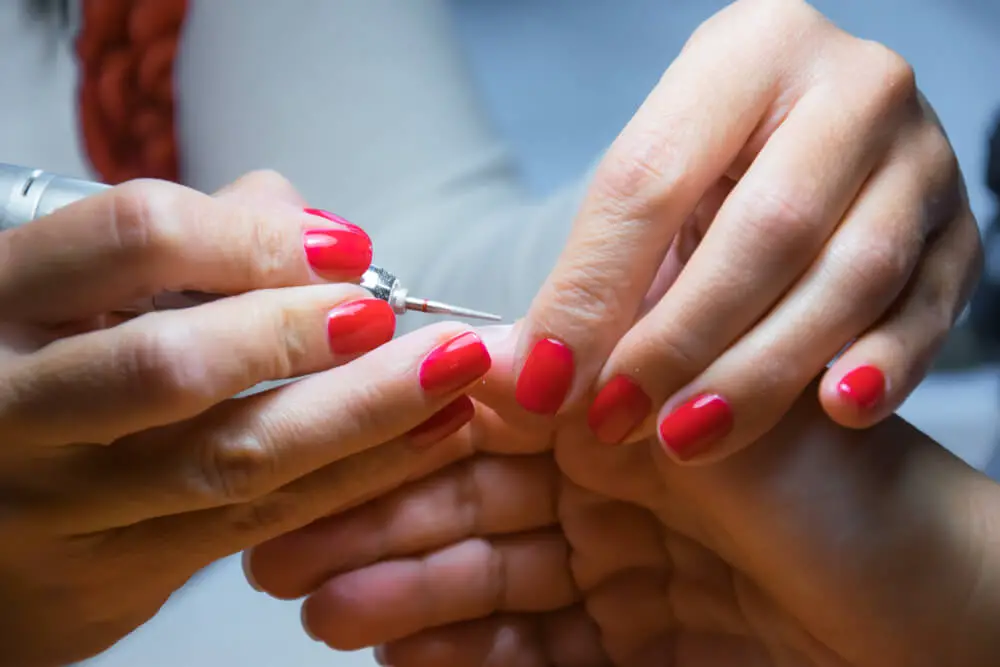 If you do all of this thing listed above, you will not have to get a new set until about three months. You should know if you should get a new set of acrylic nails after answering these questions:
How long as it been since your last set?
How do your nails feel?
Do my acrylic nails still look good, are they broken, cracked or fading?
How is the gap between your real nails and acrylic nails looking?
Is there any sign of fungus or nail infection?
Conclusion
I hope I have been able to answer your question on how often should you get a new set of acrylic nails.
As a millennial, you are creative so with the steps I shared in this blog post you should be able to do your acrylic new set yourself.
I am sure you have learnt something new today, please let me know in the comment how often you get your acrylic nails done.