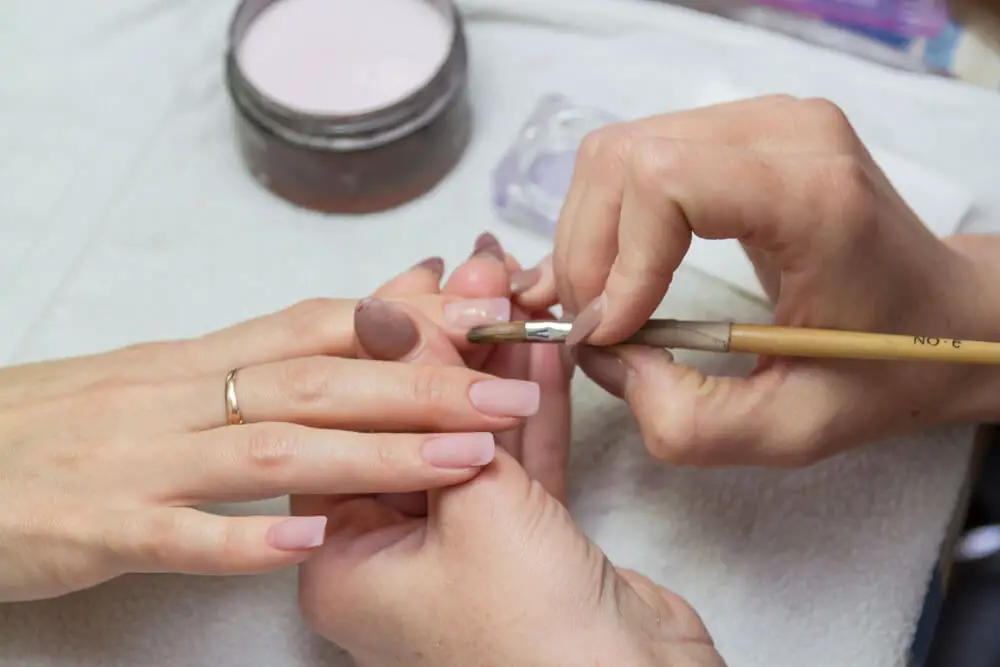 Getting your nails done these days might be as difficult as picking a movie on Netflix as there are many movies and shows on Netflix making we the viewers spoilt with options.
Okay, back to our nails, we are spoilt with several options when it comes to nails, artificial nails come in several forms but today we will be focusing on, overlay nails vs acrylic nails.
You can pick any of the two depending on the style, lifestyle, aesthetics, look you aim to go for also the state of your nails at the point of getting your nails done can help determine what to go for.
The major difference in overlay nails vs acrylic nails is that overlay nails does not require an extension, it is the use of acrylic powder on your real nails while acrylic nails is the use of acrylic powder on a nail extension.
Nail extensions which a lot of nail technicians call tips are made from light plastic that have already been cut and formed into the shape of the nails, they come in different shape and sizes for various shape and sizes of natural nails.
Just because overlay nails do not require extension does not mean they do not require attention.
The same attention you will give an acrylic nail is the same attention you should give an overlay nail.
Maintenance appointment are so important with both overlay and acrylic nails in order to keep your natural nails healthy and infection free.
Overlay Nails
Overlay nails are achieved when acrylic powder and a liquid monomer is used directly on your natural nails.
The application process is as follows, your nail bed is filed until it is smooth to make application seamless and neat.
After which the acrylic powder and liquid monomer are applied directly to your nails, once that has been done your nails get shaped, buffed and filed, feeling lighter and more natural as there has been no extension added to the process.
Acrylic Nails
These are the most popular type of artificial nails, they are achieved when acrylic powder and a liquid monomer is used on a nail extension that is glued to your natural nails.
The application process is as follows, your nail bed is filed to a smother surface to make application seamless, nail glue is applied on your nail bed (ensure the nail glue used is of quality) and then the nail extension is put on the nail glue, after that, the acrylic powder and liquid monomer are applied on the extension to create an artificial nail which will now be shaped, buffed, filled and then painted to your desired color.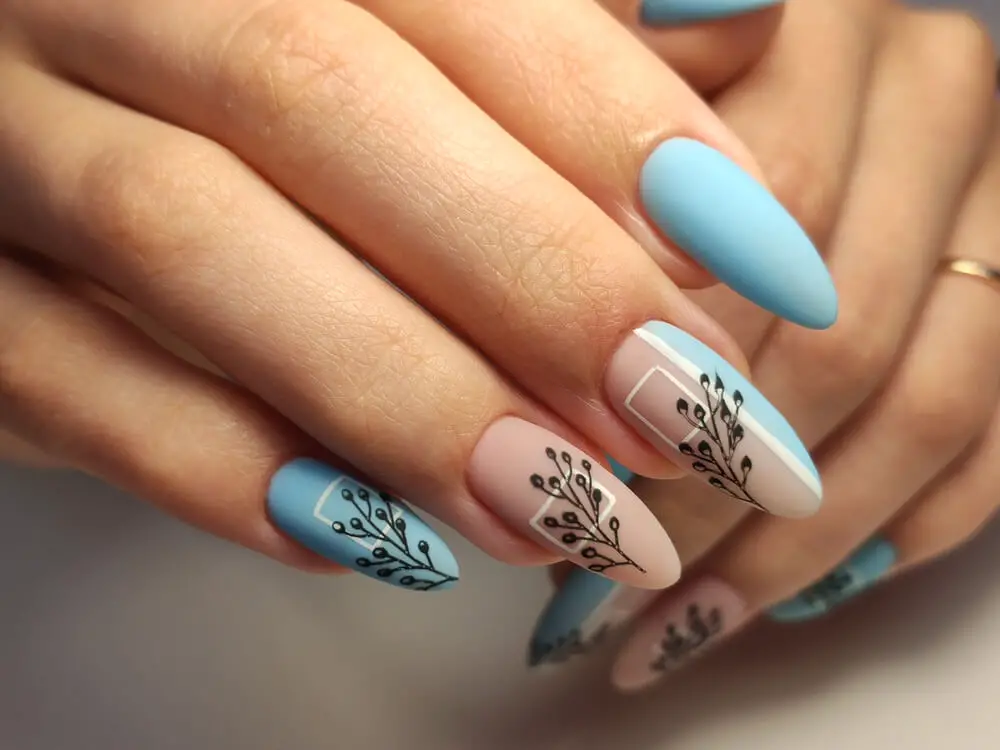 Differences Between An Overlay Nail And An Acrylic Nail Are
Strength: Overlays can be done to strengthen your nails, usually after removing an acrylic nail instead of fixing another one right away it is advisable to fix an overlay nail to strengthen your nail bed. Acrylic nails don't strengthen your nails they only give your nails length and are much more aesthetically pleasing.
Lasting power: Overlays lasts for three to four weeks while acrylic nails last for four to six weeks depending on how they are maintained.
Affordability: Overlay nails are cheaper when compared to acrylic nails.
Potential to damage real nails: If you hit your nails hard enough on an object, you have a risk of breaking just your nails with an overlay nails which will hardly lead to injuries but with acrylic nails there is a high chance that your real nails will come off with your fake nails.
Length and shape options: Overlay nails depends on how long you have been able to grow your nails while with acrylic nails the length is determined by how much of the extension you cut. With overlay nails you have a little option with shapes (only if you have been able to grow your nails into a long length) as you can gently file your nails to your desired shape even though overly nails are usually in the curved shape as that's how the nails naturally grow into. While acrylic nails can be made into different shapes such as, silhouette, square, pointy, curvy, etc.
Natural look: overlay nails give off a more natural look compared to an acrylic nail as it requires less products and it is applied directly to your natural nails taking on the length and shape of your natural length. Acrylic nails always give off artificial vibes as it is not easy to get a natural look with an acrylic powder plus nail extension.
Ease to remove: Overlay nails are easier to remove compared to acrylic nails.
Hygiene: Overlay nails is a more hygienic option as the nails are usually short and live no room for dirt and germs to hide, acrylic nails on the other hand encourages dirt and germs as it provides space for them to hide due to the length of the nails. Have long nails? Ensure you clean under your finger nails frequently.
Overlay Nails Vs Acrylic Nails Which Is Better?
I can't really say which is better as it depends on the individual.
Overlay nails are mostly for people who already have long nails but want to strengthen them while acrylic nails are mostly for people who find it difficult to grow their natural nails and need help with length, so the add nail extensions.
They are basically the same acrylic that achieve different looks based on your needs.
In addition to that both overlays and acrylic nails can be refilled which can make them last longer than a month.
Conclusion
I hope with all the information above, you will be able to make an informed decision the next time you take a trip to the nail salon.
Let me know which one you will pick between overlay nails vs acrylic nails in the comment section.