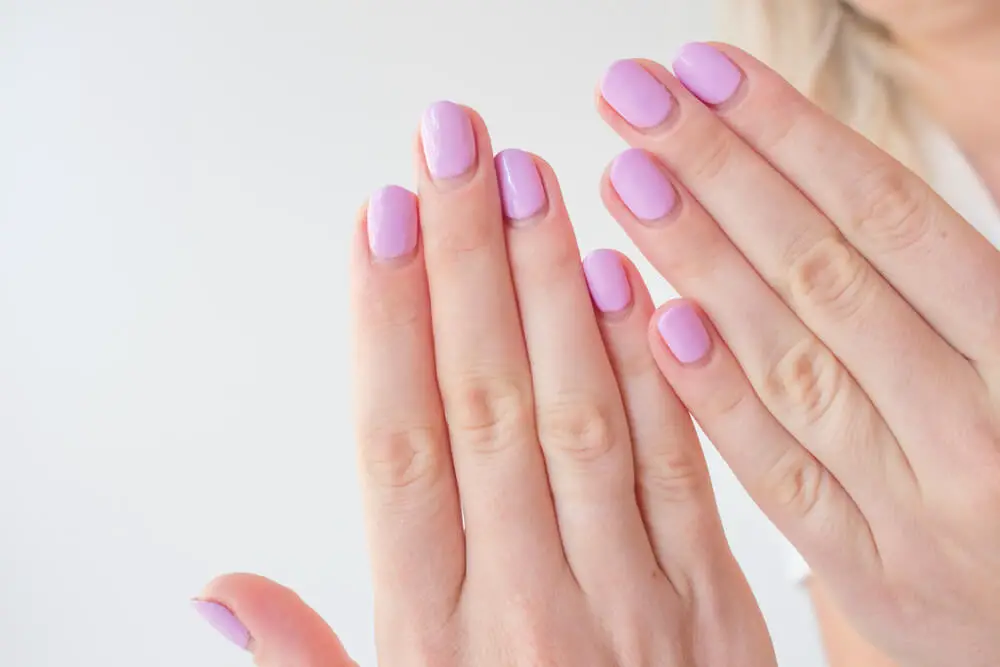 Acrylic nails do not last forever but you can fill your acrylic nails indefinite times before replacing tips, because it all varies for everyone.
And if your nails are fungus free, infection free, or dirt free then you don't have to remove your acrylic nails at all just refill them.
But it is advisable to get your nails filled once there's a gap between your acrylic nails and your real nails.
This depends on how fast your real nails grow but it is usually within two to three weeks.
You will have to get a fresh tip after about four refills.
Just so your nails can retain some of its strength.
Getting a new full set of acrylic nails is expensive when you can always get refills and save some coins.
My nail technician advices me to get a new acrylic set only when filling my acrylic nails will require more work than getting a fresh set of acrylic nails.
Do Your Real Nails Grow Under Acrylic Nails?
Yes, they do, having acrylic nails does not stop your real nails from growing, I believe they enable growth because most times water prevents your actual nails from growing but when your acrylic nails are on, water doesn't touch your acrylic nails.
What Is The Difference Between A Fill And A Full Set?
An acrylic fill is done after an acrylic full set, when your nails start growing after you have done an acrylic full set that's when you do an acrylic fill to make your fingernails look even and presentable. An acrylic full set is the whole process of apply completely new tips to your finger nails, it is more time consuming and more expensive.
Should I Get a Fill in or a New Set?
This depends on the wear and tear of your acrylic nails.
If your acrylic nails are going to require a lot of tender loving care, then it might be time for you to get a full set.
I recommend you get a full set if your nails have started lifting, hurting in anyway.
But if you have a few chipped nails you can just refill instead of going through the process of get a new set.
You can also look at your finger nails and ask yourself the following questions:
How long as it been since your last set?
How do your nails feel?
Do my acrylic nails still look good, are they broken, cracked or fading?
How is the gap between your real nails and acrylic nails looking?
Is there any sign of fungus or nail infection?
From the following questions above, you can figure out if you need a new set or refill.
Long Acrylic Nails Will Need to be Filled More Often
Do you prefer your acrylic nails to be longer?
If yes, then your long acrylic nails will need more work because they are under more stress compared to shorter acrylic nails that is why they lift quickly when compared to shorter acrylic nails therefore longer acrylic nails require more refills.
Shorter acrylic nails hardly lift, chip, break so they do not need as much refills.
Heavily Used Acrylic Nails Will Require More Refills
If you make use of your hand very often, like working in a fast passed environment, heavy lifting, working with water and chemicals, stress is being applied to your finger nails which will make it chip, break, lift earlier than when it should, fading of the acrylic nails all this leads to a refill.
Making Your Acrylic Nails Last Longer
Your nails can last longer if you take care of them and maintain them and maintaining them does not require a lot of work.
Follow the following tips for a longer lasting acrylic nails:
First of all, you need to take care of your natural nails and make sure they are in good condition before you consider fixing acrylic nails.
friends with your nail technician, because a professional can use techniques that can help your acrylic nails last longer.
Moisturize your cuticles every day.
Apply top coat frequently.
Take nail supplements and vitamins.
Stay hydrated, drink plenty water.
Clean the underneath of your finger nails frequently, wash and sanitize your hands frequently.
Use gloves when washing or cleaning with water and or chemicals. Keep them dry.
Be gentle with your acrylic nails.
Avoid hitting your acrylic nails on objects.
Protect your acrylic nails from fungus and other nail infection, this happen when moisture has gotten to your nail bed. To prevent this, once your nails have started lifting you either take them off or refill.
Attend to damages, fungus and nail infections immediately.
Ensure your nail technician uses long lasting nail polish and top coat.
Avoid doing your acrylic nails yourself in case of damages, instead visit a professional nail technician.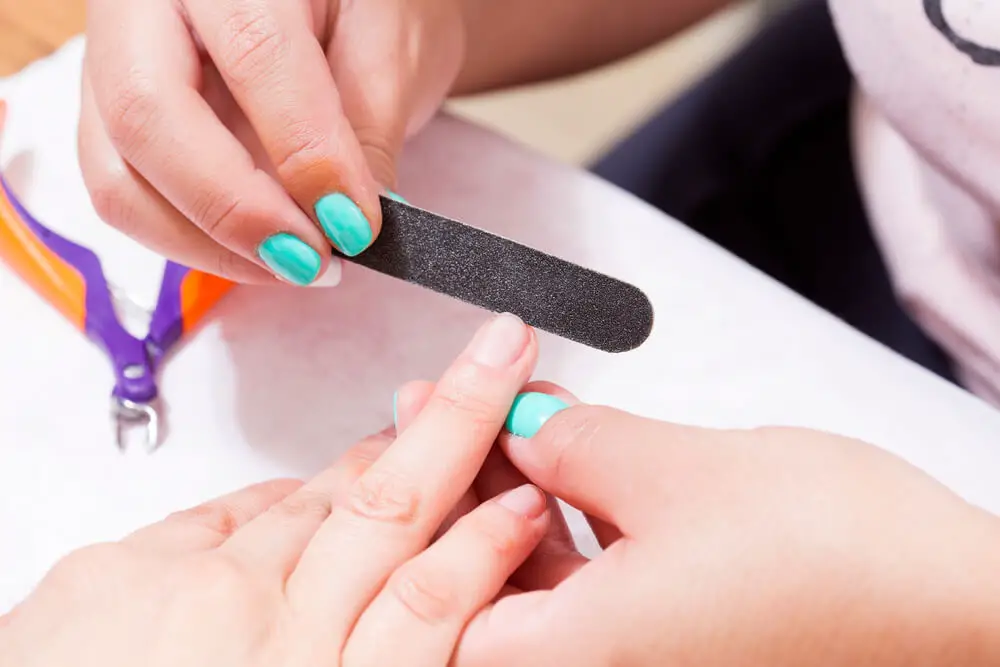 Thing to not do to Make Your Acrylic Nails Last Longer
Do not type with your acrylic nails instead type with your fingers to prevent wear and tear on your acrylic nails.
No matter what, do not pick at your acrylic nails. Leave them alone.
Do not put any unnecessary stress on your nails.
Do not leave your acrylic nails unattended to, always maintain your nails by booking frequent nail appointments with your nail technician.
Conclusion
It is important to note that having acrylic nails is for fashion and for you to look more presentable, you should not be using your finger nails as a tool.
In summary you can get refills as much as you want.
An acrylic nails set should usually last between six and eight weeks before its time to get a new set of acrylic nails.
You can skip the whole process of getting a new refill by observing a nail break after removing an acrylic set.
That is all for today I hope you picked one or two things.
Let me know how many time you refill your acrylic before you replace the tips in the comment section.
Bye.