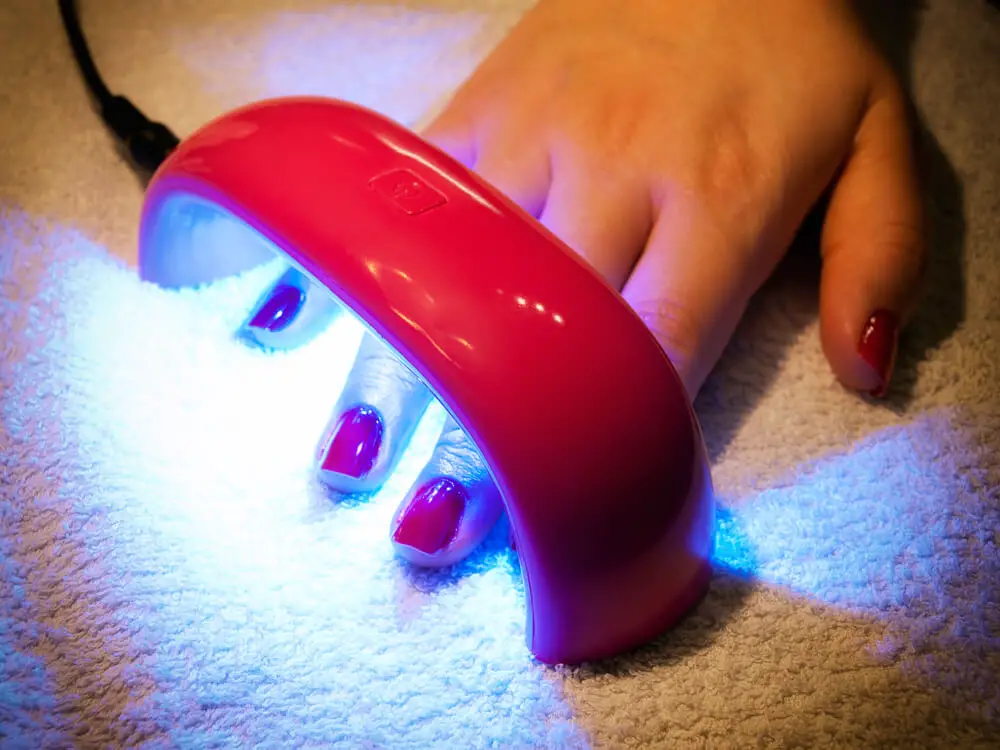 Hi there, welcome to today's blog post where I will be answering one of your most frequently asked questions "can you dry regular nail polish with a UV light?"  I will be giving you all the information you need so make sure you read to the end.
Before we begin I'd like to let you know that if you have any nail related questions you can drop them in the comment section and I will definitely answer them in coming blog post. Thank you.
Back to our topic of today, most times we ruin our freshly done manicure because we are impatient to wait for it to dry and we are constantly looking for faster ways to get our regular nail polish dry.
Yes, a UV light can dry a regular nail polish but it does not speed up the drying process when compared to air drying your regular nail polish. Exposing your skin to UV light is bad, so it is definitely not worth it and I'd advise you not to invest in a UV light just for the sole purpose of a regular nail polish.
I hear you, now you are asking how do I dry my nail polish? Well just the old fashioned way by leaving the regular nail polish to evaporate. Which means you require patience as a regular nail polish takes about one to two hours to fully dry.
Are you trying to use a UV light to dry your nail polish faster? There are other ways to do that because a UV light does not speed up the drying process. The other ways to dry your regular nail polish includes:
Nail fan: this works like a hairdryer just that it was made specifically for the nails. There will be no need to invest in one if you already own a hairdryer.
Nail polish drying spray.
Other cheaper alternatives include
Apply thin coats because the thicker the coats the slower it dries.
Make use of fast drying regular nail polish.
Hairspray: spray it about seven inches away from your finger nails, give it about a minute to dry and then soak your hands in cold water.
Use ice water: dip your unpainted nails into a bowl of ice water for about three minutes, then paint your nails with your regular nail polish. This actually speeds up the drying process.
Use your hairdryer at low heat.
Put your already painted nails in the freezer, cols air helps with drying your regular nail polish.
Drip oil on you painted nails, it does not just help dry your regular nail polish faster it also helps to moisturize your finger nails. I think that is a win-win if you ask me.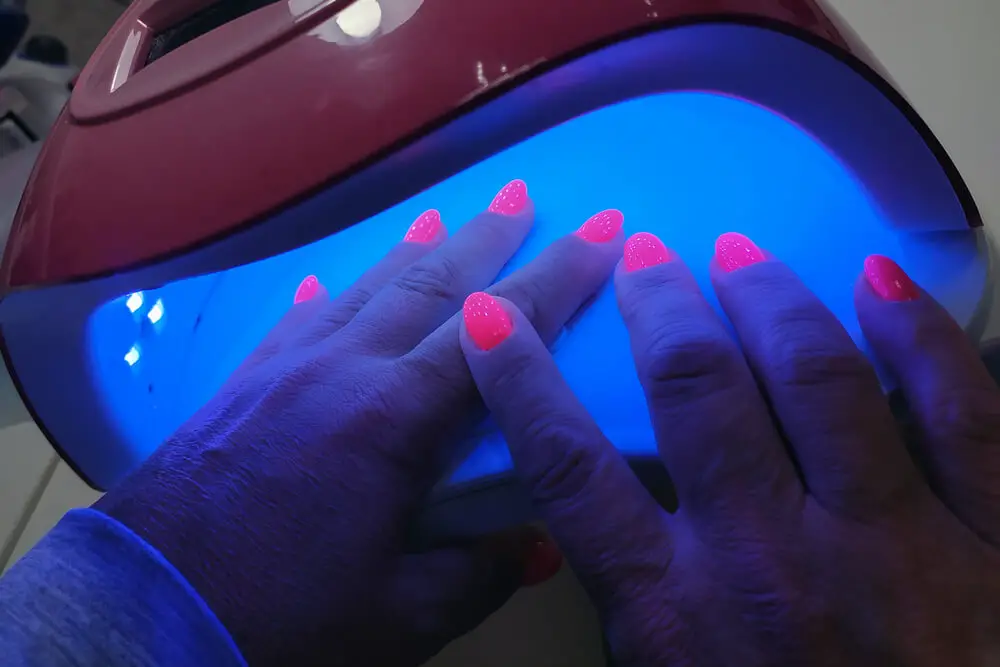 Did you know that the colour of nail polish used can determine how fast your regular nail polish will dry? So if you have things to do and places to go, consider using lighter colours of regular nail polish as the dry faster than darker colours and require thin coats. Allowing your regular nail polish to dry between coats also does the trick.
Even when your regular nail polish looks like it is fully dried it might not be fully dried for another 12 hours so it is imperative that during those 12 hours you are extra careful with your applied nail polish.
Summary
In summary, it is a positive yes to can you dry regular nail polish with a UV light?
It is important to note that the UV light emitted from the UV lamp does not dry your regular nail polish, it is the heat produced that does but still it will take the same time if you air dry your regular nail polish so what is the point of the UV light?
So in my opinion there is no need to use UV lights on regular nail polish rather I will use cold air and other tips shared in this blog post to dry my regular nail polish faster.
Have you tried any of the tips and trick shared?
If not I hope the information in the blog post was useful and hope you will try them someday, let me know what you learnt in the comment section below.