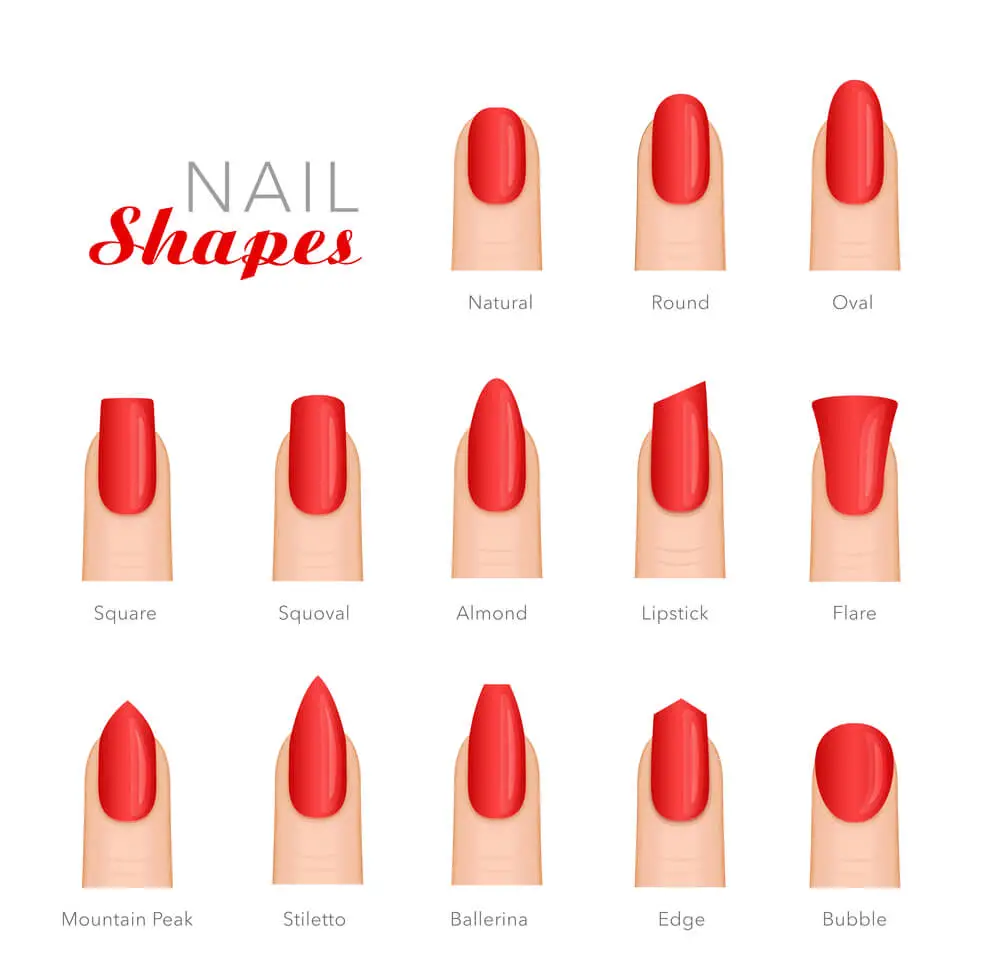 Are you finding it difficult to pick a nail shape because you have fat fingers?
Say no more I am here to help and put you through on how to pick the perfect nails for your fat fingers.
It has become even more difficult to pick a nail shape as there are a lot of them but I will help narrow it down for you until we get a perfect nail shape for you.
Flattering your nails with the right nail shape, nail colour and nail design is really important for the aesthetics.
When you get the right nail shape for your finger nails they will look more aesthetically pleasing.
You might be looking at your nails, confused on the shape to pick because you have fat or wide nail beds, I want to help you with your decision.
You might have even sighed saying "what nail shape is best for fat fingers like mine?" don't be discouraged or confused because I got you.
What Nail Shape Is Best for Fat Fingers?
There are twelve nails shapes but I have already helped you narrow it as I will be talking about just four because they are the perfect nail shape for fat fingers as they help to elongate your finger nails and give off a slimming effect to your nails.
1. Oval shape nails: They are egg shaped nails that will look brilliant on short, wide or fat nail beds. It is long and slightly tapered from the nail bed to the tip of the nails with a much blunter tips.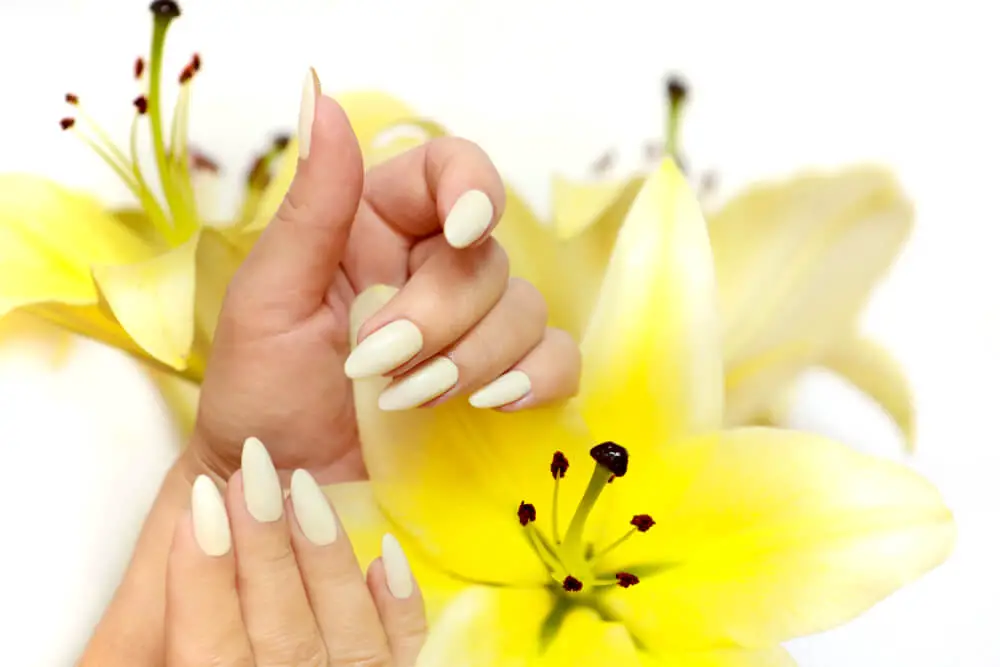 2. Round shape: For those with short, fat or wide nail beds you should opt for this nail shape as it follows the natural contour of your real nails. It is the top choice for those who do not want to spend all day at the nail salon as it is the easiest and fastest to achieve. It is also very easy to maintain.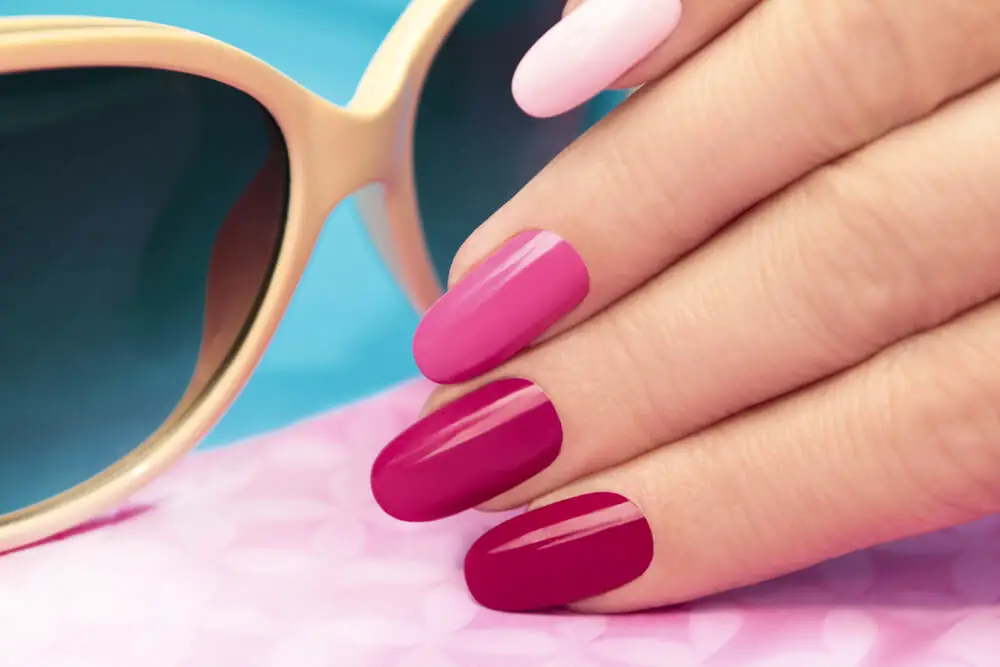 3. Almond shape nails: These are nails that have slimmer sides with tapered and rounded tips making it look like the shape of an actual almond. This particular nail shape is finer when it is done at a long length. If you have a wide or fat nail bed you can do this nail shape for a chic look. You will need them to be smooth, your fingers will look more delicate but also smart and sophisticated. Extra tip: this nail shape goes best with nude colours.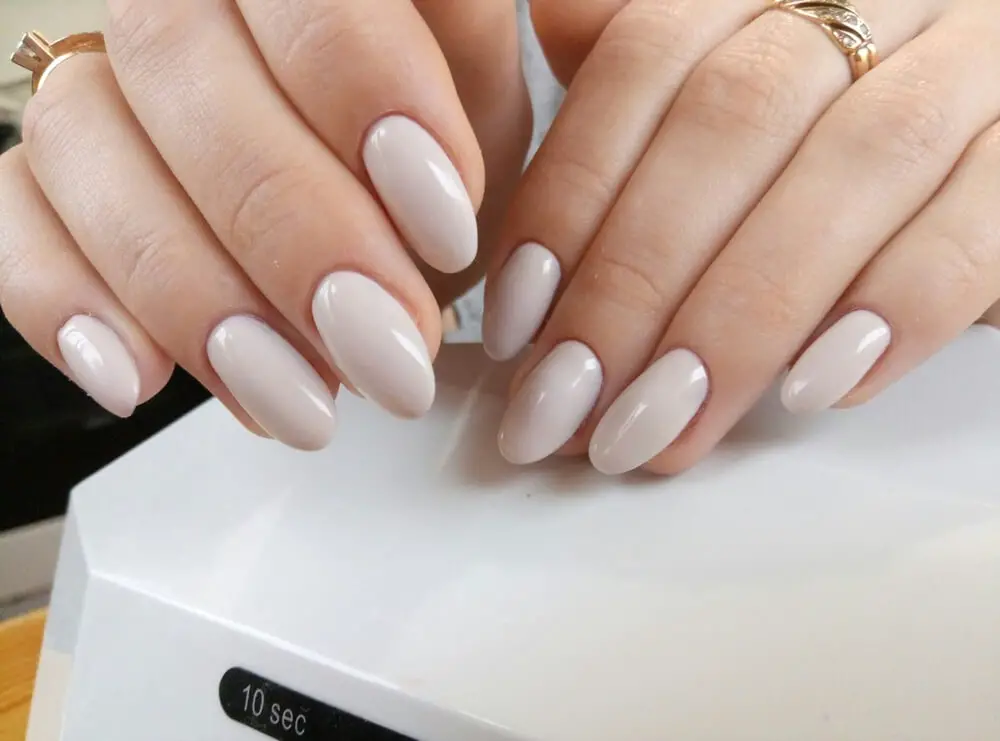 4. Coffin: These nails are tapered at the tip to take the shape of a coffin. This is my personal favourite nail shape. They are most beautiful when done at a longer length. The a perfect for fat or wide fingers especially if you want to give your nails a slimmer feel or look. It is the most chic and sophisticated nail shape in my opinion.
If you have wide or fat nail beds you should avoid doing squoval shaped nails because they give a wider elusion so you don't to make your nail bed even more wider.
If you have a fat or wide nail bed another tip for you is that you should grow out your natural nails. The longer your natural nails are the slimmer they become
Conclusion
In conclusion, everybody has different nail size and shape I will advise that you go for a nail shape that looks similar to the shape of your natural nails for a more natural look.
You should remember the saying that goes one man's food is another man's poison which in this context means that a shape that suits someone else might not suit you, so take your time to find your perfect nail shape and rock it with confidence.
You can enhance your finger nails with the right choice of nail shape, so picking a nail shape is actually an important step in your manicure process.
I hope I have been able to convince you that the four nail shapes listed above are perfect for fat nails.
What nail shape do you currently do and which one are you willing to try out of the four mentioned?
Please let me know in the comment section.