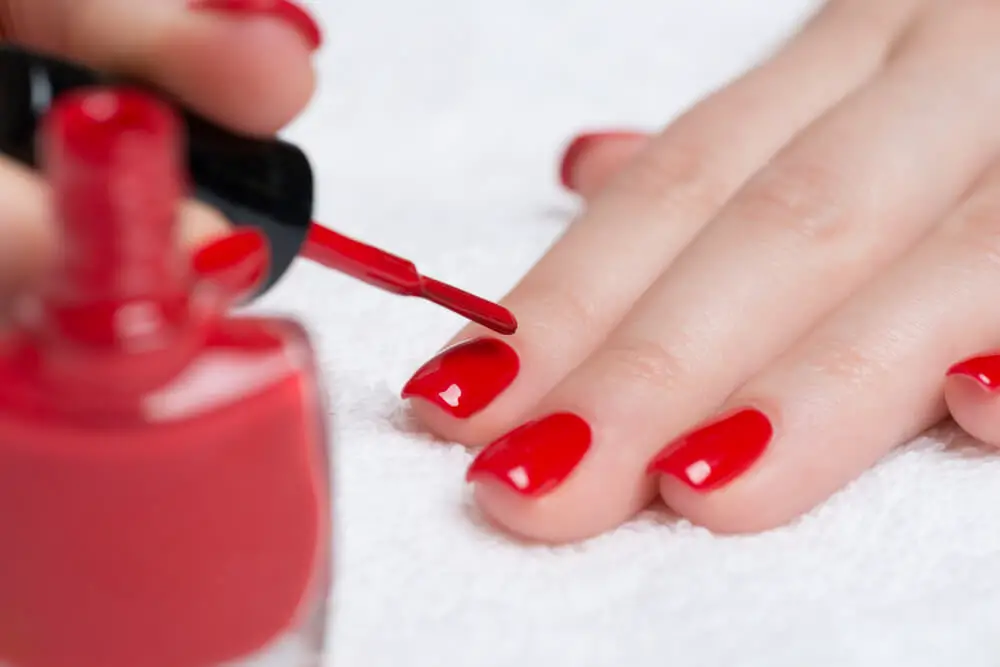 Hi there, I am back again with another interesting topic, I am here to discuss everything related with using regular polish with gel top coat.
Do you like the glossy expensive look of a gel manicure but you are frugal and love the different variation of colors regular nail polish has to offer or do you want your regular nail polish to last longer than three days?
If your answer is yes to one or two of the question asked, then this blog post is for you.
Yes, you can combine both regular nail polish and gel top coat.
Now let's unravel all the tricks and tips.
To use regular polish with gel top coat you need to make sure that the regular nail polish is completely dry, this requires patience. If you apply the gel coat on the regular nail polish, it will never dry making it tacky because the gel top coat will stop it from drying.
A dried nail polish can act as a base coat for your gel to coat making your regular nails last very long compared to just using regular nail polish.
Steps On How to Apply Gel Top Coat On Regular Polish
Prep, clean, trim, file and buff nails.
Apply a base coat (optional).
Apply regular nail polish to your nails. You can double coat depending on your preference.
Allow your regular nail polish to dry completely by waiting for four to six hours. Once you are sure the regular nail polish is completely dry, you can apply your gel top coat.
Put your hands under a UV light to let it cure.
Be sure to clean off any tacky bits of the process.
You could also use the gelly sandwich method to apply gel top coat on regular polish.
Ways to Ensure Your Regular Nail Polish Is Completely Dried Before Applying Gel Top Coat
You can ensure your nail polish is completely dried in two ways:
Air dry nail polish: You air dry your regular nail polish by waiting four to six hour before applying gel top coat. Usually you should wait for twenty-four hours but waiting for four to six hours will do the trick. If you do not want to wait that long, then the next point is for you.
Fast track drying: by applying heat. You can apply heat to your regular nail polish by putting your hand close to a heater to force dry your nail polish, this helps to fast track the drying. You apply two coats for a perfect finish, apply the first coat then leave to dry for three minutes under the heater then apply the second coat and then leave to dry in front of the heater for five minutes. You have successfully compressed four to six hours into ten minutes. You can even use a hair dryer if you don't have a heater.
It is important to know that if the nail polish is thick it will even take longer to dry, so if you have a thick nail polish add nail thinner to thin the nail polish in order for it to dry faster.
You apply your gel top coat after any of the two methods stated above.
Removing Gel Top Coat Over Regular Nail Polish
If you try to remove a regular nail polish that has gel coat on it with acetone, it could stain your nails so it is advisable to remove it by soaking your nails in warm water.
You will need the following to remove the regular nail polish and gel top coat hybrid: nail file, buffer, a bowl of warm water, orange stick.
Please follow the steps below to remove the gel top coat on the regular nail polish:
File off the gel top coat as much as you can.
Soak your hands in the bowl of warm water for about twenty minutes.
If the water is getting cooler, replace it with another warm water.
By this time, the gel top coat should be lifting making it easy to peel off.
Repeat this process until all ten finger nails are done.
Maybe you are interested: How to Remove Acrylic Nails with Hot Water in The Comfort of Your Home
Important Tips to Note:
Do NOT force the gel top coat off.
Only pull of the gel top coat when it has softened and already lifting.
Soak the stubborn gel top coat some more.
There you go, I hope I have been able to cover everything you need to know about how to use regular polish with gel top coat.
If I did not cover everything, please suggest some more things I should have covered so that I will write a blog post on it.
Also feel free to let me what you have learnt from this blog post today in the comment section.
Thank you for your time, see you in the next blog post.