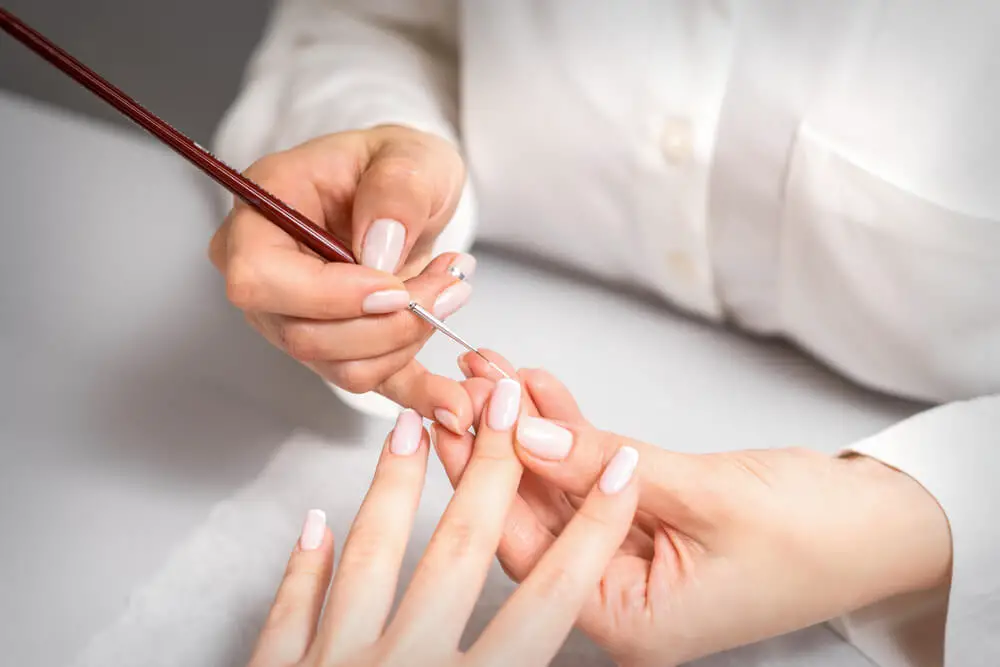 In this short read you will find out the answers to one of our most frequently asked question which is can I use a paint brush for acrylic nails?
Without any further ado, you can use paint brush for acrylic nails and how you can do that will be talked about in this blog post.
It is important that you know that choosing the right brush for acrylic nails make a difference.
Paint Brush vs Acrylic Nail Brush
Paint brushes are usually made out of synthetic components while acrylic nail brush are made from any form of animal hair.
Use a thinner paint brush for acrylic nails if you have to so that you can get to all the corners of the finger nails and define the details properly.
Sizes of Paint Brushes and Their Purpose
A paint brush can go from a size 0 to a size 24. But for the sake of using a paint brush for acrylic nails, generally you will use:
A small sized paint brush should be used for the detailing of the finger nails.
A medium sizes paint brush should be used for flexibility.
A large sized paint brush should be used for painting the whole area of your finger nails.
If you can only afford or pick one of the paint brushes listed above, then I will suggest you pick the medium sized one as it is flexible can be managed for details and can also be used to paint the whole area of your nails.
Where Can I Get A Paint Brush to Use For My Acrylic?
You can get them online from eBay, Alibaba or Amazon. You will also see a paint brush at any craft shop, they tend to have better quality ones at craft shops.
How Much Does A Paint Brush Cost?
The cost of one brush varies from $1 – $8. Depending on where you are shopping from you can get a set of paint brush from $1- $25.
Why Are New Paint Brushes Hard?
They are always hard because new paint brushes are sent out with a water soluble glue to hold the bristles together to prevent damaging the bristle. When you get your new package that contains your new paint brush, soak it in water for about two minutes to dissolve the water soluble glue.
How Long Will A Paint Brush Last When Using It For Acrylic Nails?
The lasting power of your brush is dependent on how you take care of it, and how frequent you use them for acrylic nails. If they are properly taking care of they can last for about six months to a year.
What Type of Paint Brushes Do You Recommend Using?
For nail art I will recommend using the detail brush for creating details in your nail art. The angle brush can come in handy when you are trying to get into certain corners of your nails. For your overall application of the acrylic to your nails you can use the flat brush, bright brush or filbert brush.
Shapes Of Brush And How They Help
Flat or rectangular: they have square flexible ends and hold a lot of paint. They are suitable for painting large areas of your nails, for blending as well. The tips and sides can also be used for the corner of your nails and for finishing touches.
Round and pointed: they can also be used as for painting large areas of your nails. They can be used for details.
They say practise makes perfect' as you keep practising you will be able to use any type of brush and any shape of brush but if you are a beginner stick with using one or two.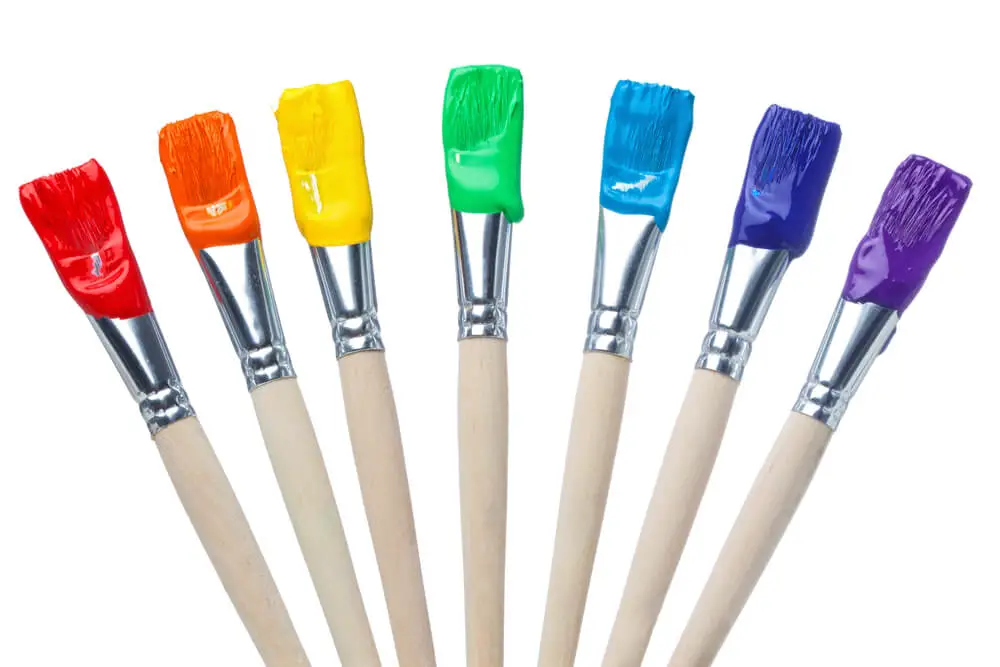 So, What Paint Brush Is Best For Acrylic Nails?
Acrylic oval brush in no.8 is a very durable 8mm brush, it will not absorb too much monomer and helps to save up on the amount of acrylic liquid used. It is ideal for creating short nails and it is perfect for beginners.
How to Take Care of Your Paint Brush Used For Acrylic Nails
When painting nails with acrylic powder it is possible to ruin the brushes being used. But with proper care they can last for years and years to come. Make sure you clean your paint brushes frequently using the following steps;
Never allow acrylic powder or paint to dry on your brush. The longer the acrylic powder or paint stays on the brush, they harder it takes to take them off which eventually ruins the brush.
Don't let acrylic powder or nails get to the ferrule (the silver part of the brush). Because the ferrule is connected to the hairs of the brush, when acrylic powder or paint gets to the ferrule it might eventually get to the hairs of the brush which will leave the hairs frayed.
Do not leave your paint brush with the hairs down in a cup of water because the brush hairs will bend or fray.
A professional nail technician will not advise you to use a paint brush for acrylic nails but you can still make it work especially if you are still a leaner and you keep practising because a brush is just a tool it is not the do all and know all of your acrylic nails, if you practise with a paint brush you will nail it.
Conclusion
By conclusion, so can I use a paint brush for acrylic nails?
Yes, you can, in fact you can use any type of brush with practice thought and you need to keep in mind that the thinner the brushes are the better they are for your acrylic nails.
I hope that answers all your questions on how you can use paint brushes for acrylic nails.
That is all do today, did you learn something today? If yes, please let me know in the comment section and also let me know if you have tried using a paint brush for your acrylic nails.