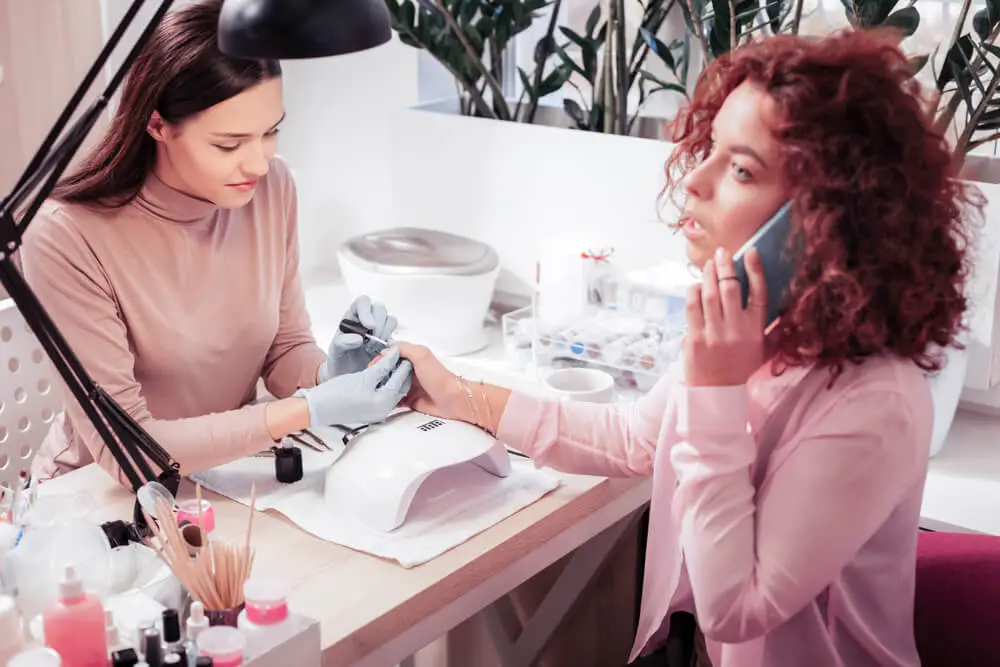 Acrylic overlay is when acrylic powder and a liquid monomer is used directly on your natural nails to give your nails a more structured look.
Where I am from, doing overlay nails is also known as wrapping as you wrap your real nails with acrylic powder without any extension.
Overlays provide strength as it is a stronger and durable alternative to the traditional method of just applying nail polish to your nails; therefore, they are a longer lasting option compared to just applying regular nail polish.
Overlays are also a great medium for you to use to grow out your natural nails as they provide a protective layer on your natural nails giving it breathing space and enabling growth.
For those of you that want to go for a natural look, acrylic overlays are the best option as it skips the nail extension that makes acrylic nails look thicker and artificial but acrylic overlays are thinner giving off an effortless natural look.
What Is An Acrylic Overlays Compared To Traditional Manicure?
The biggest problem with doing traditional manicure is that your natural nails can break, the nail polish chips within two days, giving off an ununiformed look which is not presentable.
Acrylic overlays are nail enhancement that helps to maintain the length and shape of your natural nail and the polish lasts longer giving off a more uniformed and presentable look.
Is An Acrylic Overlay Bad For Your Nails?
They are not bad for your nails as long as you know how to take care of them and maintain them.
The negative side effects of acrylic overlays include: the thinning of your nail beds, your natural nails are usually dry when the overlay nails have been removed.
These side effects are not permanent and they can be fixed by taking breaks after an overlay.
Acrylic overlays can be bad for your nails if they are removed by force as the force can seriously damage your nail bed.
It is also important to know when to take them off.
Pros Of Acrylic Overlay:
Acrylic overlay nails are thinner compared to acrylic nails, making them more natural looking.
They are lighter compared to acrylic nails which reduces the pressure being applied to your nail bed.
They are not as time consuming as acrylic nails.
They do not require nail extension.
Cons Of Acrylic Overlay:
They break easier than an acrylic nail.
They don't last as long as an acrylic nail will last.
At What Point Should I Consider An Acrylic Overlay?
When your natural nails are thin and they break easily.
If you prefer shorter nails over longer nails.
You want the nail polish to last longer on your natural nails.
When you don't want to spend most of your time in the nail salon.
The acrylic overlay is a perfect choice is you tick any or all of the things listed above.
It should also be noted that an acrylic overlay should be avoided if your nails do not grow out evenly as that can make your nails ununiformed.
Other alternatives to an acrylic overlay is dip nails, gel polish, and so on.
Why You Should Consider Acrylic Overlay
It acts as a protective layer as it protects your nail beds from getting damaged. Extra care has to be taken when removing an acrylic nail to prevent damage on the nails.
They are a much more affordable option.
They are durable and long lasting as you don't have to think of changing or filling them frequently. You should only get bothered around the third week after application depending on how fast your natural nails grow.
They can be easily styled and designed just the same way an acrylic nail can be styled and designed.
They are so much easier to remove.
Safety Precautions
Always go with your own nail file and cuticle remover or request for a new one.
Do not allow your nil technician to use drills on your nails as it can dent your nail beds which will damage them.
Avoid constant filling of nails, have dedicated nail breaks to allow your natural nails breathe.
Ensure that your nails are being done by an experienced nail technician.
While getting your nails done it is advisable to wear a face mask and well covered clothes to protect yourself from the chemicals used in the process.
Ensure that all tools used by your nail technicians are properly cleaned and sterilized to avoid transfer of nail infections from one customer to another.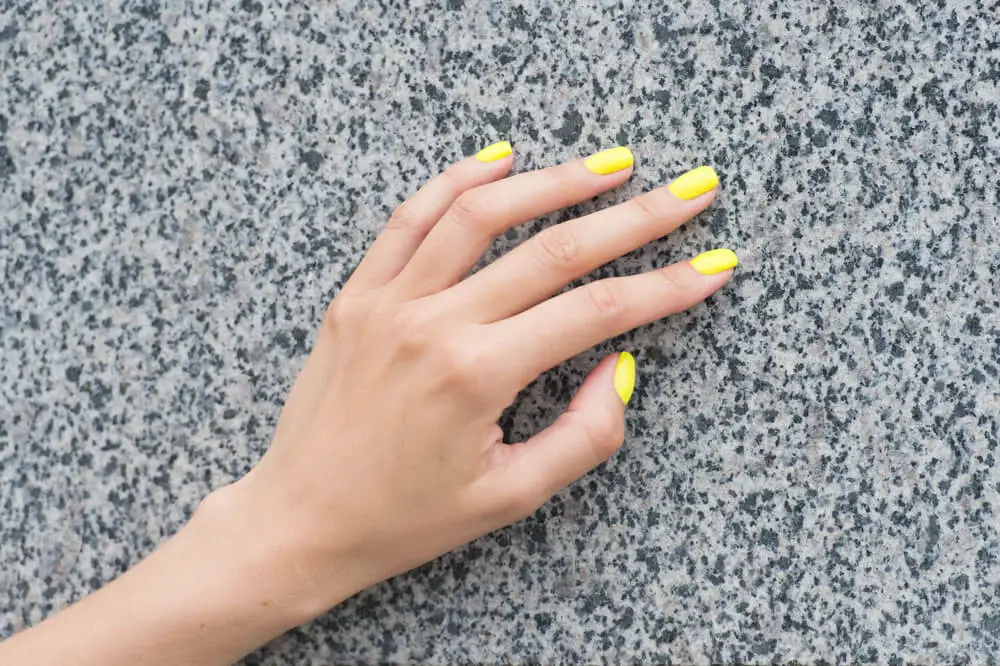 Apply An Acrylic Overlay In Five Simple Steps
Nails should be prepped, cleaned, trim, filed and buffed according to your chosen style.
Apply acetone to nails to remove any excess oil and moisture.
Apply acrylic powder evenly to nails for a seamless finish.
Allow the application to dry.
Finish the look by filing nails and applying top coat for a perfect finish.
Make Your Acrylic Overlay Nails Last Longer By Following The Steps Below
Use cuticle oil frequently on cuticle and around nails for a healthy nail.
Visit your nail technician every three weeks to get a refill or to get them re-done.
Ensure your nail technician uses long lasting nail polish and top coat.
Apply top coat as frequent as possible.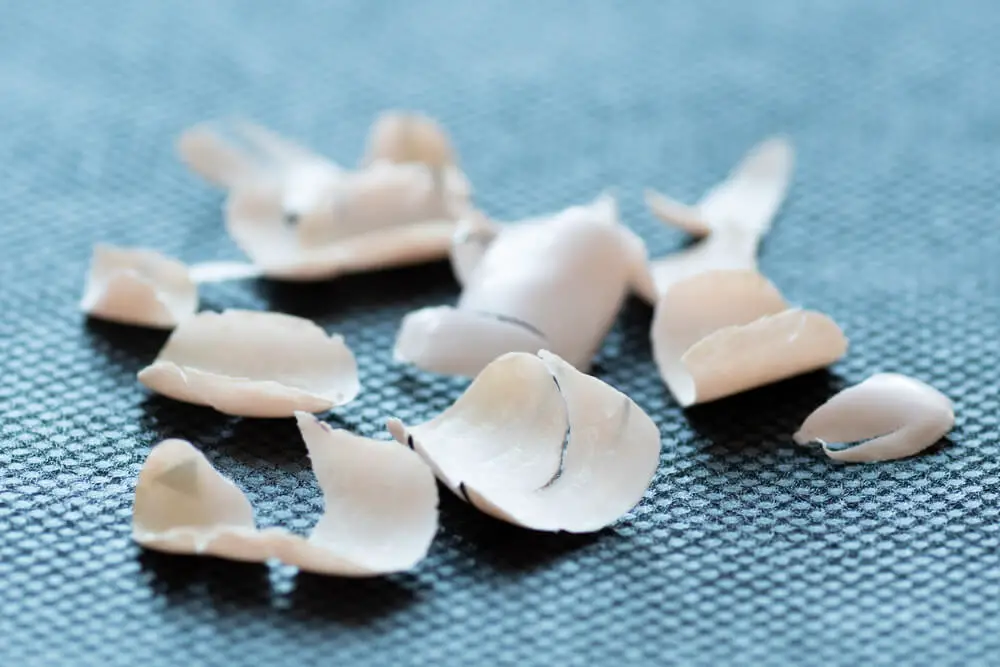 Remove An Acrylic Overlay Nail In The Following Steps
File the topcoat off your nails.
Soak your nails in pure acetone.
Remove any leftover acrylic overlay by buffing.
File your natural nails to desired shape.
Moisture your nails once the acrylic overlay nails have completely come off.
Apply nail strengthener after removal in order to make your natural nails stronger.
Conclusion
Having acrylic overlay can help elevate your look, making you look expensive, classy, put together, sophisticated.
For your sake make sure you don't overdo the refilling of an acrylic overlay because it can lead to serious damages and nail infection, so remember to have frequent nail breaks.
I hope you have learnt one or two things, let me know in the comment section.